SHAIC International Co. Korea
Pipeline Joint Coating
Heat Shrikable Tubing, Heat Shrikable Sleeve, two components Epoxy Primer, Repair Patch, Repair Melt Stick, Mastic Filler etc.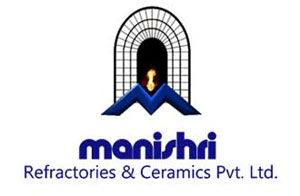 MANISHRI REFRACTORIES & CERAMICS (P) LTD
Alumino-Silicate bricks ranging from 40% Al2O3 to 95% Al2O3
Alumino-Silicate monolithics i.e., Mortar & Castable ranging from 40% Al2O3 to 95% Al2O3. .
Re-vamping of any Furnaces and Installation of refractory materials.
MASTER VALVE USA INC.
Tough Valves for Toughest Flow
Our innovative designs based on years of valve application experience deliver following features to you and your customers:
low stem torques, typically 20% lower than the norm, which drives your automation costs lower
better performance in sealing and leak protection due to new materials used
lighter weight resulting in better protection to your pipes and flanges
G Series Forged Trunnion Ball Valve
B Series Floating Ball Valve
API Cast Steel Valve Series
API 602 Forged Steel Valve Series
KALADA CHEMICAL SOLUTIONS LLC – CHIMET
Provide Technical Expertise in The Field of Precious Metal Recovery And PDEB Material Supply.
EXIM Engineering Co
EXIM Engineering Co. A company registered pursuant to the laws of the Republic of India whose registered office address is No. 61, Sri Ganesh Street, Vanagaram Road, Athipet, Chennai - 600 058. India Ph: +9144 26880226
EXIM Engineering Co. a company specialized in the field of Storage Tanks & pipeline works intends to extend its business in the Asian Region desires to associate with APEX company to involve in the design, execution, completion and maintenance of government sector as well as private sector project works in Asian region (India Middle East Etc.)